(Aus aktuellem Anlass)
Sis is a message from the government of se world.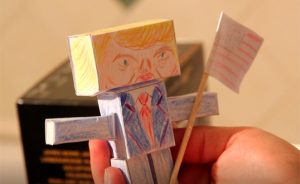 Dear Mr President. Sis is not, I repeat: NOT another ridiculous Vorstellungs-Video to make any tiny country second. Really ridiculous. Sis is just to inform you. But it will be a great information. Really fantastic. You gonna love it.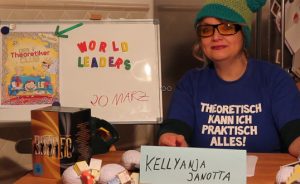 From se 20. März on sere will be no difference anymore, if any country is first or second. Because sen we will have a world-leadership. If you apply as world leader, we are afraid se job is already taken. See? You are se leader of se United States. We are se leaders of se hole world.
We do not have to introduce se world to you? Have we? A planet with 7.44 billions of people. Only 59.7 millions of sem voted, ehm are devoted to you. Still somewhat seven billions are left to be devoted to us. Sat should be sufficient for an Inauguration.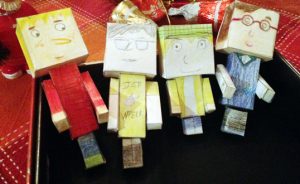 Let us introduce ourselves: se new world leaders will be: Albert, Linus, Knut and Roman, 13, 12, 8 and 12 years old. We are se heroes of se novel "Der Theoretikerclub und die Weltherrschaft", coming up in Germany in March. I translate: "The club of theorists and the world leadership". No, not terrorists, Mr Pesident, THEORISTS. Our Waffe is se mind.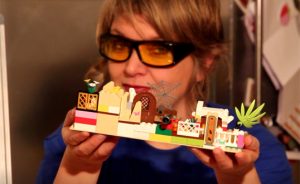 First of all we are experts in building walls. We have been bulding walls since we have been in first grade. But on se oser hand – who needs walls when you are se leader not only of one territory but of se whole world?  So forget se walls. COMPLETELY forget se walls.
San we are experts in keeping up the leadership. We have studied James Bond and se obstacles of his Superschurken thoroughly.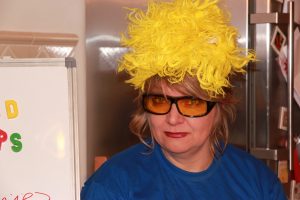 We do not have a ministry of silly hair und Kopfbedeckungen, for we have a silly dictator-beard. We do not only hide our income from publicity, but also our whole identity. Sometimes. Sis is more sophisticated. You would love it. Really. It's great.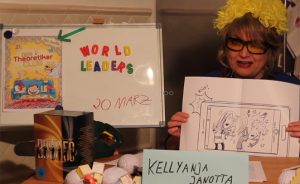 Since we are a big fan of yours, se biggest fans you would find in se world, we know how important it is to have the right tussis. We do have tussis, believe us. But we haven't yet found out how to gr … ah forget se tussis. COMPLETELY forget se tussis. Period.
But, se greatest asset we have is our personal stuff. And not even se Mexicans have to pay for it. We even have se best assistants in the world. Not only se totally devoted Knut and some cute kitten.  But also a crazy spokeswomen –Kelly-Anja Janotta. She invents brutal massacres and alternative facts as nobody oser in the world. She calls herself an author. But sis is FAKE NEWS.
But forget about all sis. Sere is only one sing you need to know. No, not where se world is, if you  would like to destroy it. By se way, it looks like sis: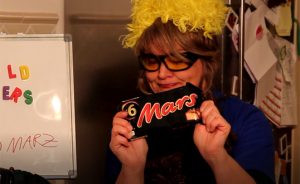 Se only thing you need to know is: We totally understand sat – America wants to be first. But from March on it will be America second. Se "Theoretikerclub" will rule se world.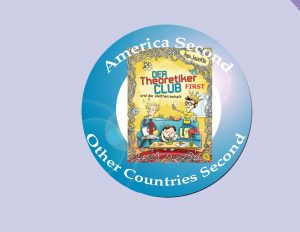 "Der Theoretikerclub und die Weltherrschaft" – ab 20. März im Handel. It will be great. You will love it. Or as your Kellyanne would say: "Go buy Anjas book!"